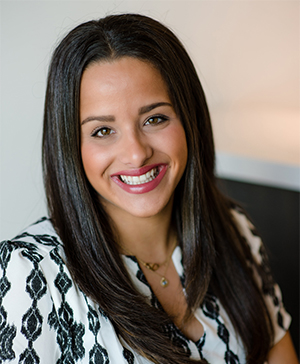 Elana Rubinstein brings experience in writing, design and social media to Durée & Company, where she was named account coordinator in November 2016. Elana's enthusiasm for PR blossomed when Durée & Company President Durée Ross visited her public relations class at the University of Miami. Elana later brought that enthusiasm to Durée & Company in September 2016, when she joined the firm as an intern.
Prior to joining Durée & Company, Elana worked for Jennifer Zeuner Jewelry and the Boca Raton Observer. With a degree in communications and public relations and a minor in business entertainment from the University of Miami, Elana enjoys the fast-paced journey that her PR career is bringing.
While at the University of Miami, Elana was an active member of Hillel, where she chaired the yearly fashion show committee. In addition, she was a member of the School of Communication's Public Relations Experience Program (PREP). Her involvement with both Hillel and PREP allowed her to learn the ins and outs of the PR industry, working hands-on events for various clients throughout Miami.
In her free time, Elana enjoys attending UM football games (Go Canes!), trying new sushi restaurants, decompressing at the beach with family and friends, and embracing her passion for fashion. She was born in Boca Raton, Florida and currently resides in Brickell, Miami.