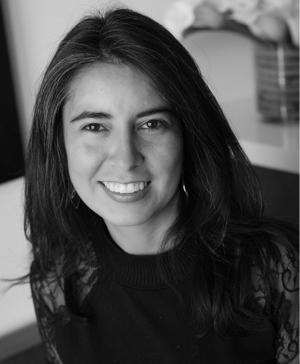 A former reporter, Ana María Colmenares is a strong communicator with a great understanding of the media industry. Her background in journalism has helped her develop newsworthy and interesting angles for her clients, which have resulted in exceptional coverage in a broad range of publications locally, nationally and internationally.
As an account manager at Durée & Company, Ana María oversees and directs media campaigns for the firm's business, medical, real estate, legal and travel accounts, in addition to handling its Hispanic media outreach.
Ana María began her career at the Daily Business Review in 2002, where she had the opportunity to cover a variety of business, legal, real estate and international news. She also served as real estate researcher and was in charge of putting together the Deal of the Day column.
As a publicist, she has worked for the past seven years with some of the most respected names in the real estate, business and hospitality industries in South Florida. Most recently, she was the director of the Latin America division at a leading public relations and marketing firm in Miami, where she managed the development and implementation of the firm's communication strategies for clients with businesses in Latin America and the Caribbean.
Born in Colombia and raised in Switzerland, Dominican Republic, and Venezuela, Ana María is bilingual in English and Spanish and speaks conversational French. She graduated cum laude with a bachelor's degree in communication from the University of Miami. She currently lives in Aventura with her husband and son.