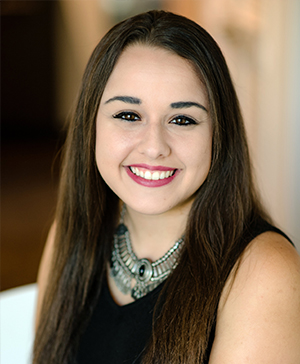 Born and raised in South Florida, Samantha Mozdzierz is an integral part of the Durée & Company team, which she joined in June 2016 as an intern. She was hired as an account coordinator at the firm in August 2016, and made an account executive in June 2017.
Samantha developed a passion for the public relations, marketing and special events industry when she worked at Narcissus, a women's boutique in Tallahassee. There, she coordinated social media and assisted with the planning, staffing and management of various special events.
She is a graduate of Florida State University in Tallahassee, where she earned a Bachelor of Science in marketing and real estate. While at FSU, she was a majorette leader, and traveled to various bowl games and a national championship. She was also a member of the American Marketing Association, as well as Zeta Tau Alpha. In addition, she was a dancer with Dance Marathon, which raised over $1 million for Children's Miracle Network Hospitals.
In her free time, Samantha enjoys twirling baton, going to the beach, and attending football games on the weekends. She currently resides in Wellington, Florida.